Top Management Message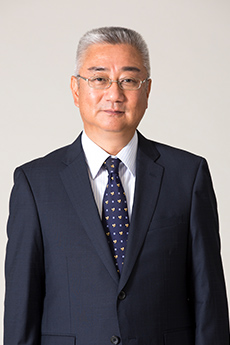 We are grateful for the continuing support of our stakeholders.
We are pleased to report on our business performance for the 73th term (Apr. 1, 2020 to Mar. 31, 2021).
Due to a resurgence of the COVID-19 pandemic, intensifying US-China conflict, and rising oil prices, economic conditions during the term remained challenging and unpredictable. This was despite signs of a recovery from the global economic downturn spurred by the pandemic, including notable and robust recovery in China.
Under such business conditions, while implementing thorough measures to stop the spread of COVID-19, the Soken Chemical & Engineering Group has continued to enhance R&D functions and expand production capacity at facilities in China, and advance Groupwide strategies to achieve inter-business synergies in growth fields, thereby strengthening the earnings foundations of its existing businesses and cultivating new business domains. With an eye on societal change and technological innovation in the future, the Group has striven to establish a structure for sustained new business development.
While lower demand in the automotive, home electronics, and building materials fields affected business results, both sales and net income set record highs. Contributing factors included rapid demand recovery in fields related to LCD panels, lower expenses incurred in business activities, and lower raw material costs.
Economic uncertainty is expected to leave business performance unpredictable during the next term. No clear end to the COVID-19 pandemic is in sight. US-China trade frictions and geopolitical risks continue to intensify, while concerns grow for rising oil prices, exchange rate fluctuations, and other factors.
Against this backdrop, driven by a keen sense of urgency, the Group will focus on further growing market share by expanding production capacity at the Nanjing Plant in China. This initiative will meet growing demand in areas related to LCD panels, the production of which is increasingly centralized in China. We will also focus on developing new product applications and customers in growth areas such as automotive, information technology, and electronics fields as well as expanding sales of eco-friendly products. With an eye on societal change and technological innovation in the future, we will also seek to identify new business themes as well as develop new technologies and products in medical and healthcare sectors and in the domain of next-generation materials, with the aim of creating new businesses.
We thank our shareholders and investors for their continuing understanding and support.
Junichiro Fukuda
President